Long Time, No Meal!
i know i've been absent from this blog for a while. trust me, i've got a ton of meals that i have to post. i just haven't had any time to myself.
but tonight i had a craving for stuffed mushrooms, which is super weird because i HATE mushrooms! the only time i'll eat mushrooms is if they are
raw
and
sliced
and in a salad. but i was flipping through a cookbook about a week ago, looking for recipes for the wedding, and i saw one for stuffed mushrooms. of course, i returned the book to the library before writing the recipe down, so i had to go by memory.
and since i was working on memory, i didn't want to make too many in case i got it wrong. so i only made four. i didn't measure anything, so please bear with me.
here's what i used:
large white mushrooms from whole foods

organic cream cheese at room temperature

plain bread crumbs (although i think italian would taste better)

butter

oilve oil

garlic powder

italian seasoning

parmesan cheese

PAM cooking spray

here's what i did

i mixed a little bit of all the ingredients together. i have no idea how much i used. i used a scoop of cream cheese, parm cheese, about a palm full of bread crumbs, a tiny bit of butter, a dash of garlic powder and italian seasoning, etc. i just mixed in what i thought would look/taste good.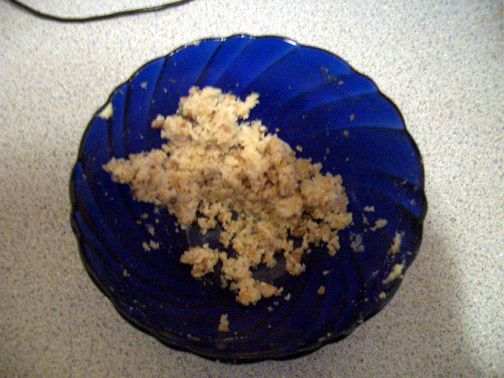 i bought some white mushrooms at whole foods tonight. i washed them off and then hollowed out the middle after snapping off the stems.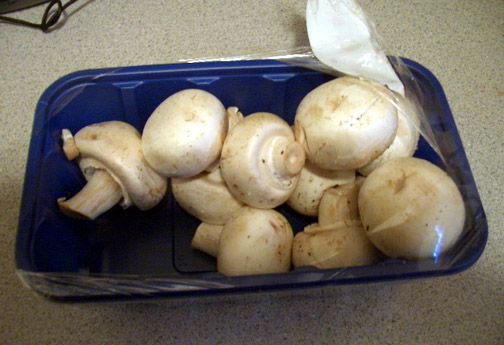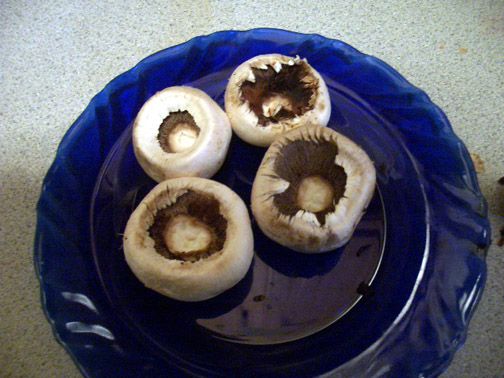 i then lightly brushed the mushrooms with the olive oil and then stuffed the mushrooms with the mixture i made.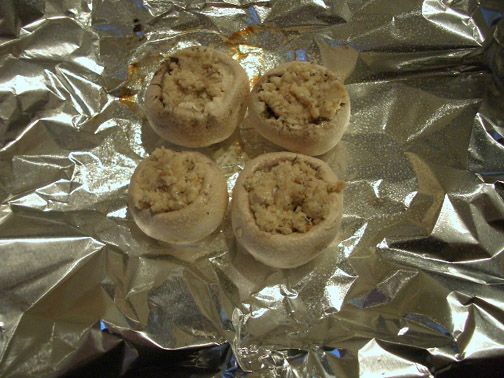 i sprayed them real quick with some PAM. i put them on some aluminum foil and baked them for 20 minutes at 400 degrees. i've never made these before, but i was trying to remember what the recipe said as well as how my grannie makes them. 20 minutes seemed like enough time. you don't want to over cook these or they will be mushy (i'm sure).

they smell SO GOOD when they come out of the oven.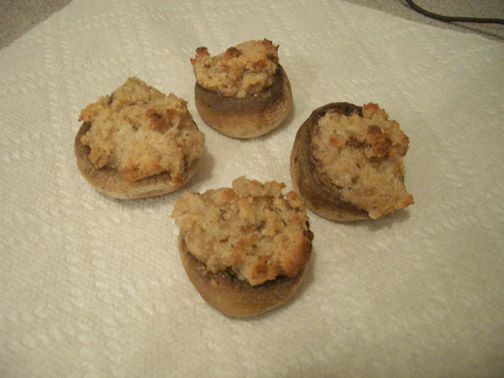 let them cool for about 5 minutes before eating. these were DELISH! and i don't even LIKE mushrooms!